TTMM Promotions returning to Hamilton County Speedway in 2024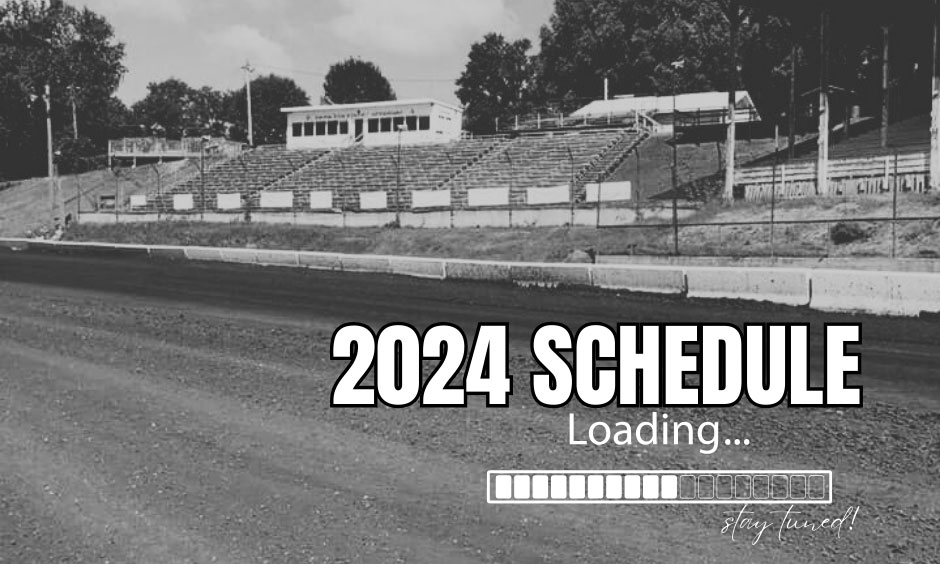 Todd and Janet Staley just finished up the 2023 racing season as the promoters of the Karl Chevrolet Hamilton County Speedway in Webster City, Iowa. It was a rather tough one this year with the economy dragging, wars everywhere you turn and a less-than-ideal number of rain-outs.
Nevertheless, the Staley's and TTMM Promotions fulfilled the commitment they had with the Hamilton County fair board and ran each race schedule.
"Lower than usual car counts have been all around, and grandstand numbers have been tough the past couple seasons. A lot of that has to do with the economy we are living in," said Todd Staley. "One thing we have learned, you can have the highest payouts in the state and drivers will go race for a less money elsewhere."
"Since COVID-19 visited us in 2020, many fans and drivers got to sit out some time because of suffocating laws. We've heard from many that they purchased side-by-sides and are now camping and riding those on weekends. Some are just camping and spending time with family."
"One of the strongest tracks in USRA has added two of the same weekly classes that run at Webster City, and that has taken some of the northern cars on Saturdays. Of course, in this area it is tough to compete with Boone even though they are a different sanction. When promoter Robert Lawton famously said that "racers will race for watermelons," he meant it and proves it weekly."
he Staley's have operated the historic Hamilton County Speedway for the past six years and have done great things to make it a premier facility. They have added a viewing area in the pits with the addition of the catwalk. New booths for announcers and scorers, and a completely remodeled VIP booth, party deck was added at top of turn one that offers one of the best viewing areas at the track. Not to mention, the facility is always freshly mowed and clean.
They also installed a new sound system that can be heard all the way downtown. For the kids, the sandbox has been a great attraction with 10-20 kids playing there each night. As well as all the upgrades, concession prices have remained very reasonable, even in these trying times.
In September the fair board gave Todd approval to make structural changes to the track. With help from the City of Webster City and Mark Lyman, the corners were moved in and necessary light poles were relocated. The Tile Pros moved in the tiles in both corners as well. The wall that was taken out at the beginning of the year was reinstalled to the inside of the track, allowing for the removal of tires that everyone loves so much (sarcasm).
Having just completed the Your Life Iowa Fall Futurity at the end of October, HCS Officials received a lot of positive feedback from drivers and fans.
The Hamilton County fair board, given their good relationship with the Staley's, wanted them to keep running the track—even in the tough times—stepped up to the plate to make it work.
"We will give it one more year with the changes that have been made to see what we can do," Todd Staley added. "We will be running several Thursday night races giving drivers and fans the chance to do other things on the weekend. We will be working with the Webster City Area Chamber in conjunction with Market Nights in downtown Webster City, where we will be selling discount tickets at those events, prior to the races. We are still working on several special events and will have more activities for kids."
The Staley's have always looked out for racers with great payouts and great points funds, those will continue through 2024. In 2023 a two-track dual points fund between HCS and MCMS that Hobby Stock driver, Scott Dobel pocketed an extra $3,000 at year's end.
"The 2024 schedule will be out in the next couple weeks as we lock in some special events. We hope to see you at the Karl Chevrolet Hamilton County Speedway next year, as we continue to work our butts off to earn your support."
Opening in July 1910, the Karl Chevrolet Hamilton County Speedway is the oldest speedway in the state of Iowa. In 1938, work began on the current location at the Hamilton County Fairgrounds. The semi-banked half-mile dirt track was completed in the spring of 1939, and the first races were held on the track in September of that year.
The racetrack is located off US 20 at exit 140, then 1.2 miles north, then 0.5 mile east on Bank St., then 0.4 mile south to 1200 Bluff St, Webster City, IA 50595 (at the Hamilton County Fairgrounds).
For more information, call (515) 832-6000 or check out hamiltoncospeedway.com and follow us on Facebook, Instagram, Twitter and YouTube.
USRA awards banquet January 27: The United States Modified Touring Series (USMTS) and United States Racing Association (USRA) will host a joint awards banquet on Saturday, Jan. 27, 2024, at Harrah's Kansas City Hotel & Casino to celebrate the 2023 racing season for both organizations. Click here for more information.
USRA moving fast forward: For more than two decades, the USRA has attracted more and more racetracks and dirt track racers each year through fair, logical and cost-effective rules accompanied by an organization that puts the racers, racetracks and their fans first. During the 2023 Summit USRA Weekly Racing Series, more than 60 of America's finest dirt ovals will host more than 1,000 nights of racing.
USRA competitors can register online here or call (515) 832-6000 to register by phone. You can also download the application here and then submit your completed form by email at office@usraracing.com or fax at (515) 832-7958.
To learn more, check out usraracing.com. Follow our social media channels on Facebook, Instagram, Twitter and YouTube. Click here to join our email list and get USRA news and exclusive promotions delivered to your inbox.
USRA OFFICIAL SPONSORS: American Racer Racing Tires, Beyea Headers, Chevrolet Performance, Christie Door Company, Fast Shafts, FK Rod Ends, KS Engineering, KSE Racing Products, Mesilla Valley Transportation, Nitroquest Media, PEM Racing Gears & Drivetrain, RacinDirt, Summit Racing Equipment, Sunoco Race Fuels.
USRA PARTICIPATING SPONSORS: Allen Autosports Race Cars, ARMI Contractors, Boubin Tire & Automotive, Brodix Cylinder Heads, DAY Motorsports, Duvall Electric, Gunshepherd.com, Innovative AutoGlass & Window Tint, PBM Performance Products, Star 1 Roofing & Construction, Stealth Thru Tubing, Texas Locomotive Solutions, TNT Auto Parts, YouDirt.com.
USRA CONTINGENCY SPONSORS: AFCO Racing Products, Allstar Performance, Bryke Racing, BSB Manufacturing, Champ Pans, Edelbrock, Hooker Harness, Hyperco, Integra Racing Shocks & Springs, JE Pistons, K1 RaceGear by Ryan Bowers, Keyser Manufacturing, Landrum Performance Springs, MD3, Medieval Chassis, MSD, Performance Bodies & Parts, QA1, Quarter Master, QuickCar Racing Products, RacerWebsite.com, Real Racing Wheels, Swift Springs, Sybesma Graphics, Wehrs Machine & Racing Products, Wilwood Disc Brakes.
USRA RACETRACKS: 67 Speedway of Texarkana, 81 Speedway, Alien Motor Speedway, Ark-La-Tex Speedway, Arrowhead Speedway, Bolivar Speedway, Boothill Speedway, Callaway Raceway, Caney Valley Speedway, Cedar Lake Speedway, Crawford County Speedway, Cresco Speedway, Dallas County Speedway, Deer Creek Speedway, Diamond Park Speedway, Eagle Valley Speedway, Electric City Speedway, Elk City Motorsports Park, Fairmont Raceway, Fayette County Speedway, Gondik Law Speedway, Hamilton County Speedway, Harrah's Kansas City Hotel & Casino, Humboldt Speedway, Hunt County Raceway, I-35 Speedway, I-90 Speedway, Lakeside Speedway, Las Vegas Motor Speedway Dirt Track, Lawton Speedway, Legacy Speedway, Longdale Speedway, Lucas Oil Speedway, Mason City Motor Speedway, Mississippi Thunder Speedway, Monett Raceway, Northwest Missouri State Fairgrounds, Ogilvie Raceway, Outlaw Motor Speedway, Rapid Speedway, Red Cedar Speedway, Red Dirt Raceway, Rocket Raceway Park, Route 66 Motor Speedway, RPM Speedway, Sabine Speedway, Salina Highbanks Speedway, Sandia Speedway, Sports Park Raceway, Springfield Raceway, Super Bee Speedway, Thunder Valley Speedway, Tomahawk Speedway, Tri-State Speedway, Tulsa Speedway, US 36 Raceway, Vado Speedway Park, West Texas Raceway, Winneshiek Raceway.