Test 'n' Tune at Lucas Oil Speedway moved to Wednesday
March 13, 2023

by Lyndal Scranton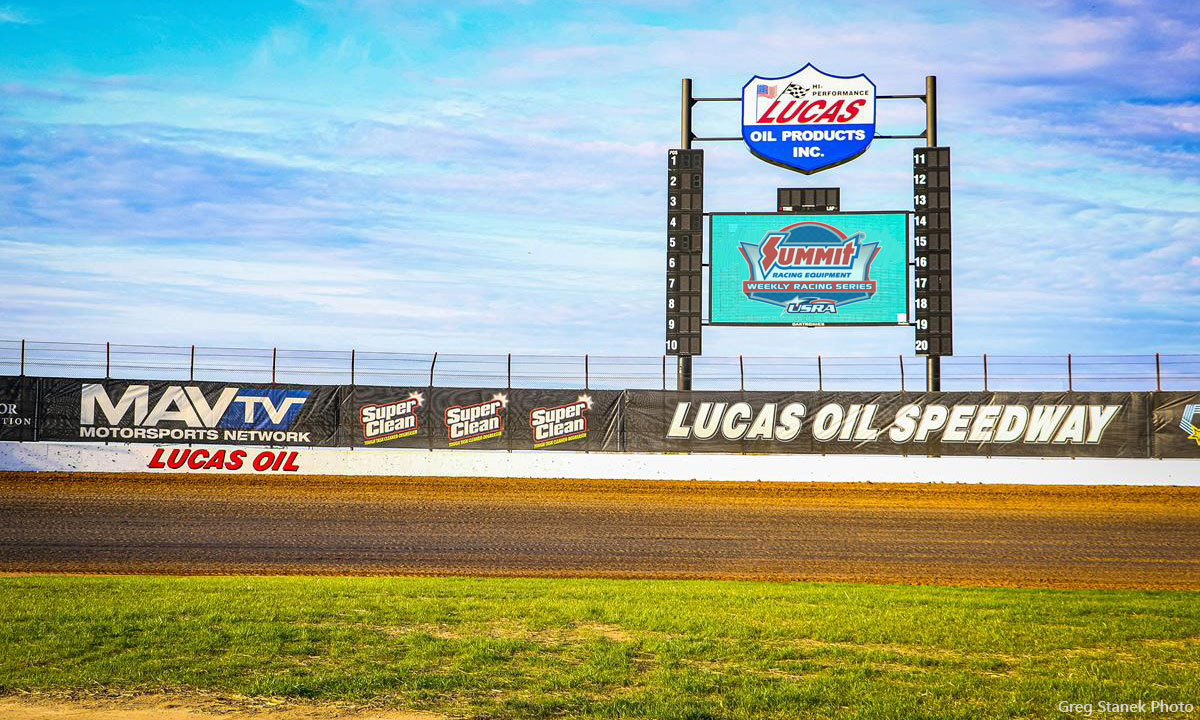 For the first time in 2023, engines roar to life on Wednesday at Lucas Oil Speedway with an open test 'n' tune session from 5-9 p.m. Pit gates will open at 3 p.m.
Competitors in each of the four Big Adventure RV Weekly Racing Series classes—Cedar Creek Beef Jerky USRA Modifieds, Ozark Golf Cars USRA B-Mods, O'Reilly Auto Parts USRA Stock Cars and Hermitage Lumber Late Models—plus any others from the region are invited to participate.
Grandstand admission is free and pit passes are $25 ($10 for ages 5 and under). Concessions behind the pit-side grandstand will be open with a limited menu. Race fuel, tires and Lucas Oil products also will be available for sale.
With forecast high temperatures barely above freezing on Saturday along with blustery north winds, Lucas Oil Speedway rescheduled the event to this Wednesday evening.
General Manager Danny Lorton said he's hopeful that drivers will be able to work around the short notice of the change to get in some track time. He added that the frigid weekend temperatures were not going to work for anyone.
"It's just going to be too cold to practice on Saturday and we've decided to take advantage of temperatures predicted to be in the 60s on Wednesday and hold the Test and Tune from 5-9 p.m. that evening," Lorton said.
Lucas Oil Speedway's schedule kicks off the season on March 25. Classes in action include the Summit USRA Weekly Racing Series featuring USRA Modifieds, Medieval USRA Stock Cars and USRA B-Mods, plus the Hermitage Lumber Late Models.
Drivers must register their information on MyRacePass for the upcoming season and may do so on the Drivers' Dashboard portion of LucasOilSpeedway.com. The driver forms link will allow drivers to find both their membership and license application along with driver/owner W9 and driver medical form.
Downloading those forms and filling them out ahead of time and returning to Office Manager Laurie Looney at llooney@lucasoilspeedway.com before opening night of the regular season is preferred. The forms also can be printed and dropped by the office at the Test and Tune or prior to opening night.
For more information about any event at Lucas Oil Speedway in 2023 contact admissions director Nichole McMillan at (417) 282-5984 or email her at nichole@lucasoilspeedway.com for more information.