I-35 Speedway Season Opener this Saturday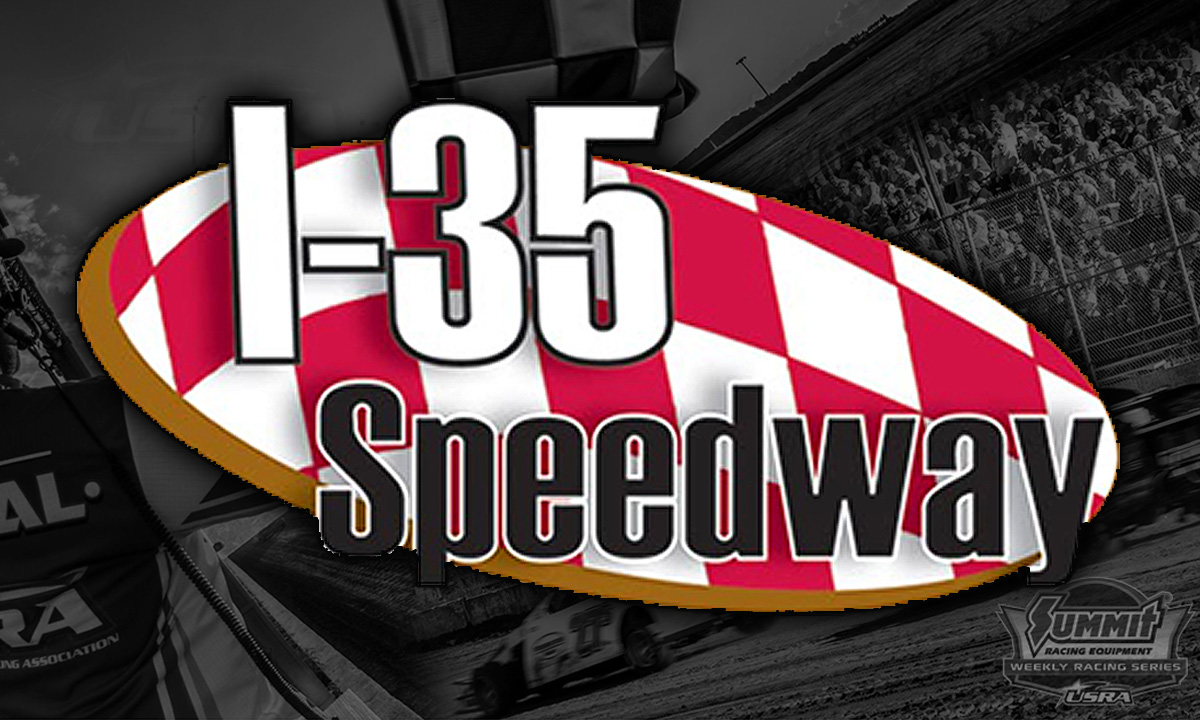 I-35 Speedway will be racing this Saturday, April 1, and the racing season begins with the McCarthy Auto Group Season Opener. with an early-season start time of 6 p.m.
RACE FAN INFORMATION:
Grandstand gates open at 3:30 P.M. Adults $15, Senior and Military $12, Youth – 18 and under Free (ID may be requested). Located at Exit 64 off Interstate 35 (1/4 east of Interstate). Free Parking. Mom approved restrooms.
Concessions at Trackside Bar and Grill (Turn 1) and at gate entrance (Turn 4) - funnel cakes, chili dogs, large tenderloins, hot fries, walking tacos, hot dogs, hamburgers, popcorn, and tea, water, pop, coffee, hot chocolate or beer.
Fan of the Week.
Classes in Competition: USRA A Modifieds, USRA Stock Cars, USRA B Mods, E Mods, Pure Stocks, Late Models, Sport Compacts and Junior Sport Compacts.
DRIVER AND PIT CREW INFORMATION:
Pit gates open at 3:30 P.M. Driver's meeting and pill draw close 5:00 P.M., Hot Laps 5:20 P.M. to 5:50 P.M. First heat race: 6:00 P.M.
Pit passes: Drivers $35, Pit Crew and Pit Spectators $40, Kids 6-10 $25, Kids under 5 – Free.
I-35 Speedway Driver registration: Register with I-35 Speedway (myracepass.com) or print form at www.i-35speedway.net complete and bring with you. One-night temporary registration $15.
USRA Classes: Must be registered with USRA, only temporary one night license can be sold at track $10, Alternative USRA B-Mod rules apply. USRA rules – United States Racing Association | Downloads (usraracing.com)
Minors (17 and under): Everyone age 17 and under must have a completed Minor's release to enter pits.
Competitors Minor's Release: Must be a completed Minor's release for all competitors 17 and younger AND it must include a copy of the birth certificate with either a valid state stamp or authentic seal. Additionally, all minors must provide a driver resume or profile containing all racing experience of the young driver and their parents, and it must be in pdf or word format (in other words cannot be handwritten). Minor's resume is required to be attached to the Minor Release. Minor's Release will require both parents notarized signature on the parental consent. All of this must be completed before the minor driver can take the track!
Fuel (110 and Premium) is available for sale at the track.
American Racer tires are also for sale at the track.
MAKE UP DATE: After two weeks of weather-related issues Sunday afternoon, April 2 is scheduled as an alternate date for this race. Times to be determined.
Make your plans to be part of the season opening festivities at I-35 Speedway! We always have fun!