July 20, 2017
U.S. 36 Raceway cancelled for July 21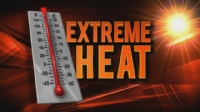 Due to extreme heat and the interest of our fans, officials at the U.S. 36 Raceway have cancelled Miller Welding Night for this Friday, July 21. With a predicted heat
read more
July 19, 2017
Excessive heat prompts Central Missouri Speedway to cancel July 22 events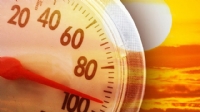 With wide-spread expected heat and heat index warnings over the next several days, Central Missouri Speedway has decided to cancel racing for Saturday, July 22nd. Promote
read more
July 19, 2017
Technicians, do-it-yourself mechanics can win big with ACDelco's Ride, Race, Rewards Sweepstakes

This summer, technicians and do-it-yourself mechanics who purchase select parts from ACDelco, will have the chance to win big with the ACDelco Ride, Race, Rewards Sweepstakes.
read more
XXXXXXXXXXXXXXXXXXXXXXXXXXXXX
July 18, 2017
U.S. 36 Raceway increases USRA Modified payout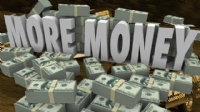 Effective immediately, the payout for the USRA Modifieds at the U.S. 36 Raceway has been increased to $850 to win during regular Friday night Summit USRA Weekly Racing Se
read more
July 17, 2017
Weather alert from I-35 Speedway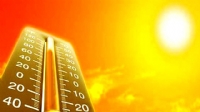 Weather forecasters predict hot temperatures for this Saturday, July 22. With this in mind, the races at the I-35 Speedway in Winston, Mo., will start one hour later at 8
read more
July 16, 2017
Texan Robertson makes long haul for USRA Modified victory in Mason City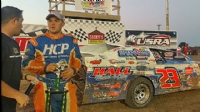 Every so often, Mason City Motor Speedway will pull in guys from all over the country just looking for new places to race. Sunday night brought in Logan Robertson from Sh
read more
July 15, 2017
Van Engen capitalizes on return to Nobles County Speedway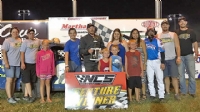 Veteran Out-Pace USRA B-Mod racer Mitch Van Engen tried to remember how long it had been since his last appearance at Nobles County Speedway as he stood in victory lane S
read more
July 15, 2017
Latham goes back-to-back for fourth USRA Modified win at Tri-State Speedway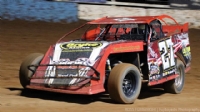 On the 10th points race of the season at the legendary Tri-State Speedway, Mother Nature tried to throw a curve ball for the night's activities with a brief rain sh
read more
July 15, 2017
Smith holds back hard-charging Taylor for Southern Oklahoma Speedway TOMS win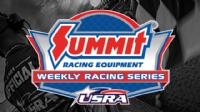 With 34 cars present to qualify for the Day Motor Sports main event, it was clear early that Colby Smith was clearly on a rail of his own. In the heat race, Smith made
read more
July 15, 2017
Timm, Walski take wins at Deer Creek Speedway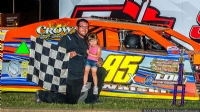 This week was Tasseldega Nights time at Deer Creek Speedway and that meant free admission to all fans in attendance. The gift to fans was provided by the Minnesota Corn G
read more
July 15, 2017
Dowell, Richards grab Central Missouri Speedway victories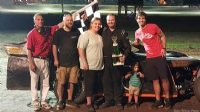 Racing returned in a big way to Central Missouri Speedway Saturday evening with 14 USRA Modifieds and 21 Out-Pace USRA B-Mods on hand. Out-Pace USRA B-Mods took the gr
read more
July 15, 2017
Elliott, Wray, Heeter, Turner, ride to Motorcycle Closeouts Night wins at I-35 Speedway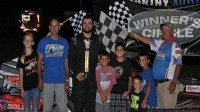 Starting the racing action on Motorcycle Closeouts Night at the I-35 Speedway were the USRA Modifieds for their make-up feature from the June 17 rain-out. Cory Wray bolte
read more
July 15, 2017
Johnson earns USRA Modified win at Lucas Oil Speedway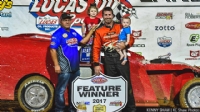 Matt Johnson of Archie, Mo., took the lead from speedway points leader Jeff Cutshaw on the backstretch on lap six and went on to win the 20-lap Pitts Homes USRA Modified
read more
July 14, 2017
Lakeside Speedway | Summit USRA Weekly Racing Series Features 7/14/17
Video coverage of the USRA Modified, Holley USRA Stock Car and Out-Pace USRA B-Mod main events on Friday, July 14, 2017, at the Lakeside Speedway in Kansa City, Kan.
watch video
July 14, 2017
Briggs takes home North Central Arkansas Speedway feature win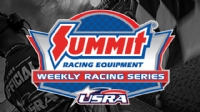 North Central Arkansas Speedway returned to action Friday with humid air that turned to possibly threatening conditions by intermission, but the Out-Pace USRA B-Mod featu
read more