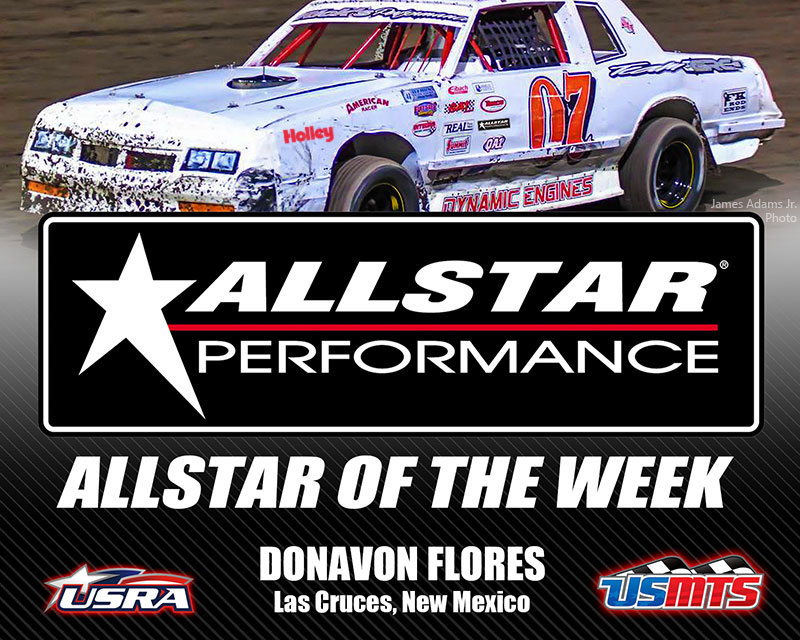 This week's Allstar Performance Allstar of the Week is Donavon Flores of Las Cruces, N.M. With the USMTS on hiatus and every Summit USRA Weekly Racing Series dirt track shuttered by weather except for one, drivers at the Southern New Mexico Speedway were on the pole for this week's award and Flores got the broom out.
On Friday, the 2014 Holley USRA Stock Car national champion won the opening round of action from start to finish.
On Saturday, he started 11th, took the lead on lap 11 and then sailed to his second Holley Performance Products USRA Stock Car feature win of the weekend.
Congratulations, Donavon, on a perfect start to your 2018 campaign.
Allstar Performance is a manufacturer and supplier of racing and high performance auto parts, accessories and specialty tools. Many Allstar Performance parts are one-of-a-kind, so you won't find them anywhere else at any price. For more information, call (269) 463-8000 or visit www.allstarperformance.com.